OUR RESTAURANT
Tocabe brings a new and exciting concept to Denver's restaurant community. Specializing in contemporary American Indian cuisine, the menu combines traditional Osage family recipes with elements of modern American Indian fare. Tocabe's fast casual style offers eat-in and take-out options, along with catering to meet your needs.
Our restaurant setting is a clean, warm, open space with connections to American Indian cultural elements, infused with a contemporary atmosphere.
OUR PHILOSOPHY
At Tocabe, our mission is to become the Industry Standard of American Indian Cuisine by offering the highest quality food, service, and atmosphere at an affordable price that does not compromise the integrity of our product, staff, culture, and community.
Our vision is to embrace the traditions of American Indian Cuisine and ingredients by building community through food.
OUR FOOD
When Tom and Jan Jacobs first moved their family to Denver in the late 1980s, they opened Grayhorse, a small American Indian restaurant located in downtown Denver. That operation was the precursor to Tocabe: An American Indian Eatery.
Twenty years later, with Benjamin's help, the family revived its dream of presenting the finest in American Indian cuisine to diners of all backgrounds.
Tocabe's menu is inviting to all different types of taste buds. You will find traditional flavors layered with a modern twist, using only fresh, quality ingredients. All of our food is prepared in house daily by our awesome crew.
Come in and try our signature Shredded Bison. It's a fan favorite with Chile beans, lettuce, cheese, tomatoes and red onions. We always recommend topping your bison with our Osage Hominy salsa, hot green chiles and don't forget — the Ancho Chipotle sauce. We feel that any combination of our toppings will get you hooked and craving for more at all hours of the day.
Tocabe also offers dessert options, a range of seasonal sides, rotating soups and stews, as well as our mouth watering bison ribs.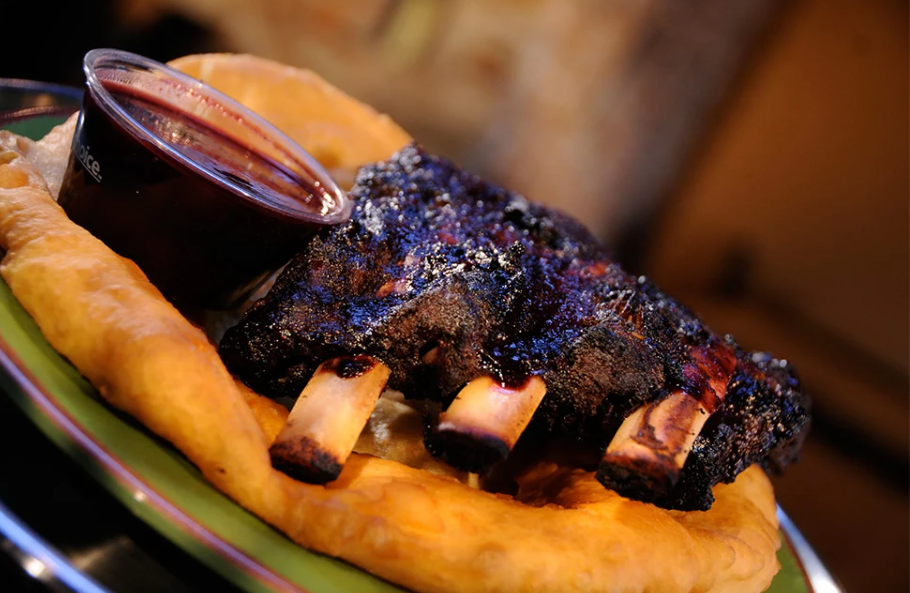 Support Native & Local Farmers
Our philosophy is native first, local second. We source the right products from the right people that can accommodate all food allergies and preferences.
Unique Menu that Tells a Story
Our menu features ingredients and recipes that originated from being passed down from family and learned from partnerships throughout Indian Country.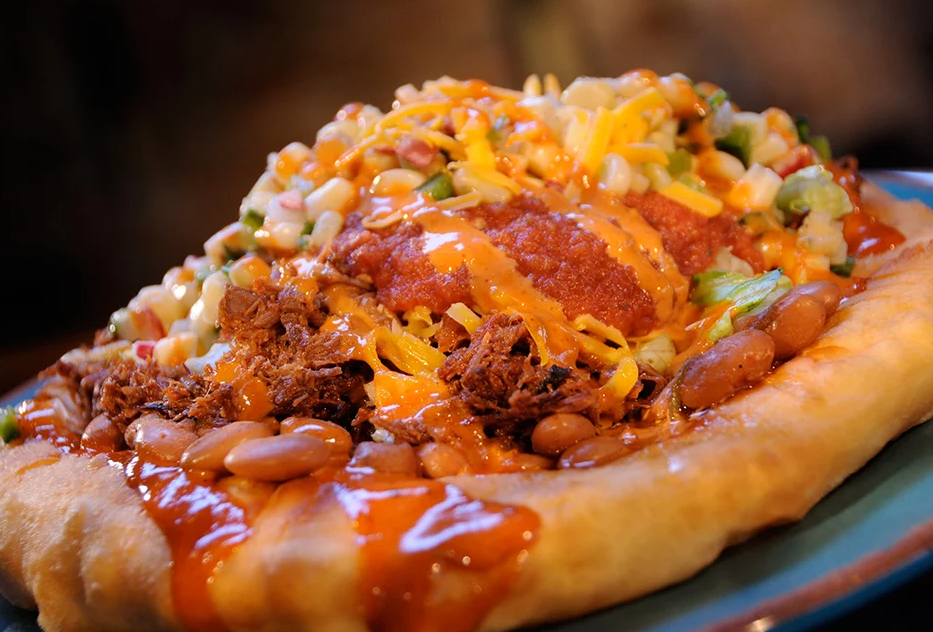 Be Part of Something Bigger
By getting catering and eating at one of our restaurants or food trucks, you are supporting the American Indian community and local farmers, and are helping represent American Indian culture in the 21st century.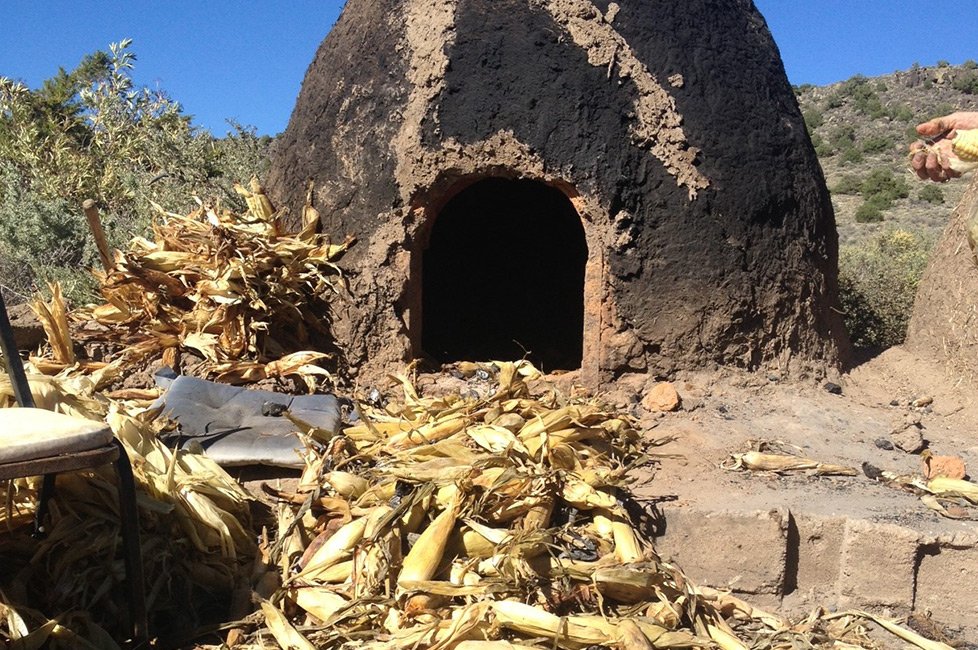 Bring an exciting, authentic indigenous meal to your office
We cater all types of occasions, from corporate events to powwows and weddings! While we mainly cater in the Denver metro area, we are happy to provide you a quote if you are in other parts of Colorado.
In a unique position when it comes to the restaurant industry, Tocabe is the only American Indian restaurant in the Denver metro area and one of only a handful throughout the United States. Please come in and enjoy our nationally recognized food. We look forward to seeing you soon!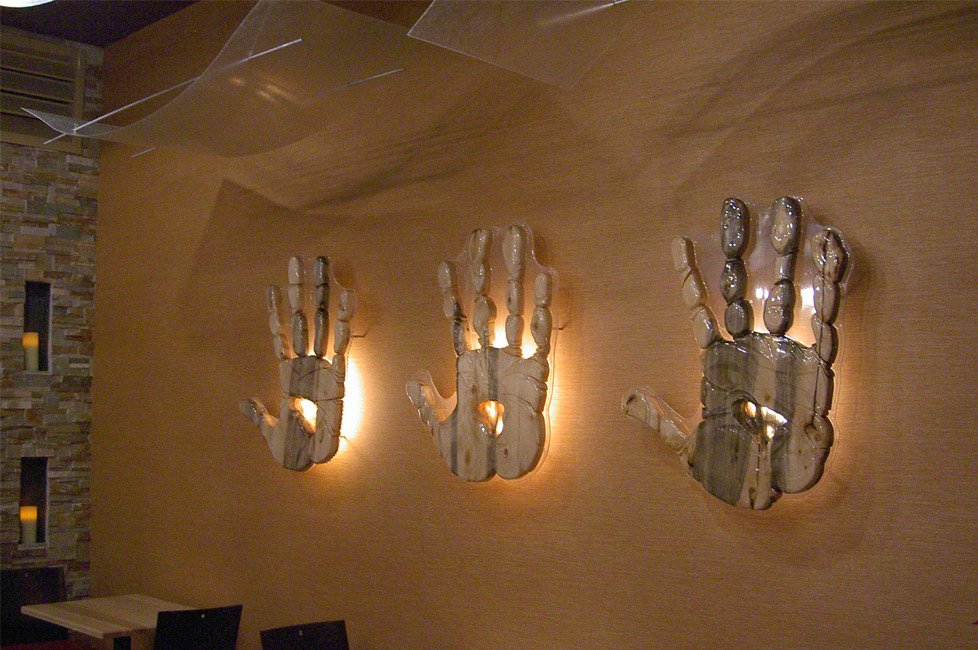 DESIGN
Tocabe's setting is a clean, warm, open space with connections to American Indian cultural elements, infused with a contemporary atmosphere. Our restaurant design is a dynamic arrangement of textures and colors encompassing natural elements of the land.
Our space was designed with you in mind. Our goal is to truly create a warm and comfortable atmosphere for all to enjoy.
Tocabe is neither a diner nor drive-in nor dive. Yet Guy Fieri still visited it on Triple D because of the off-the-hook hominy salsa. Tocabe brings a modern interpretation to American Indian food for lucky Denver locals — the fry bread, bison ribs and overflowing Indian tacos are all must-tries.
Co-Owners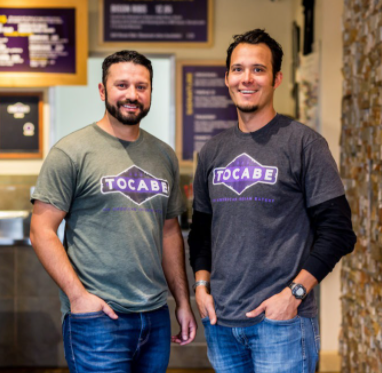 Matt Chandra & Ben Jacobs
Tocabe is currently the only American Indian owned and operated restaurant in Metro Denver specializing in Native American cuisine. Our co-owners, Matt Chandra and Ben Jacobs, were inspired to open Tocabe by Grayhorse: An American Indian Eatery, which was established in 1989 by the Jacobs family.
Denver location
3536 West 44th Avenue
Denver, CO 80211

COVID-19 Hours: Wednesday - Saturday 11 am - 8 pm | Sunday Noon - 7 pm
Greenwood Village Location
8181 E. Arapahoe Rd. Unit C
Greenwood Village, CO 80112

COVID-19 Hours: Tuesday - Saturday 11 am - 8 pm | Sunday:Closed