After a long day at work, most people dread the idea of spending the downtime in the kitchen cooking a home-cooked meal. They dread it but do it because it's either cook at home or get fast food. However, Denver area residents have another choice… meal delivery services.
These services have a wide array of dishes and variety, catering to various dietary needs. For that reason, users will find a meal delivery service that's best for them and their needs.
Some services offer ready-to-eat and cook meals.
Some services provide fresh-cooked frozen meals that you reheat.
Some services provide you the food needed to make your own dishes at home (no need to visit the grocery store after work).
5 Popular Denver-Area Meal Delivery Services To Consider Using
Easy Entrees – https://ezentrees.com/
The women who founded the Easy Entrees meal kit delivery service wanted to offer a service that allowed for quick at-home meals for busy households. They devised a frozen meal service that could be easily prepared with minutes. Easy Entrees offers real convenience with its options for either pick up or delivery.
Some of the many meals they offer include Chicken Scallopini, Guinness Stew with Cheese Herbed Dumplings, Philly Cheesesteak Sloppy Joes and Pesto Caprese – all can be made within 30 minutes or less. With roughly 45 meals to choose from at any given time (as well as side dishes), you'll never run out of options to try.
Best of all, many of the meals will last up to six months in the freezer. Stock up, and don't worry about supper on those busy days again!
Five Eggs – https://fiveeggsmeals.com/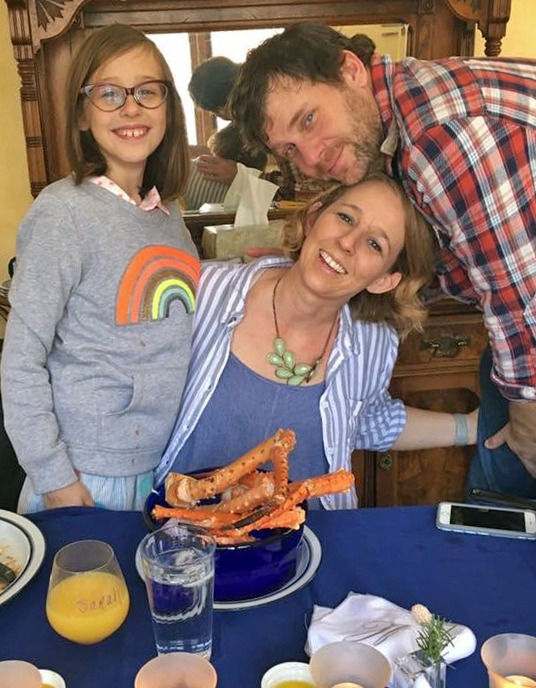 This family of three established Five Eggs to ease the pain of mealtime for busy families. Five Eggs abide by its motto of "sit down and eat together" – to ensure families and busy households can easily come together and eat. Every time you order from Five Eggs, you get a fully-cooked meal.
All you have to worry about is heating it up!
Five Eggs releases a new menu every weekend, and guaranteed orders should be made by Wednesday for a Monday delivery. Some of the meals offered on their menu include White Fish over Pineapple Rice, Shepherd's Pie and Pastrami Style Grilled Chicken with Mashed Potatoes. They also offer many snacks and desserts to choose from.
You can choose from the subscription service or an a la carte schedule (ideal for those who don't need the same amount of meals each week).
Five Eggs also has an app that makes for easy phone ordering.
Prefare – https://prefare-denver.com/
If you're aiming for local meals that can be made in 15 minutes or less, Prefare is a meal delivery service with a lot to offer. It's an eco-friendly service, getting its ingredients from local partners that include bakers, butchers and farms. Some of the tasty cuisines you can try are Crispy Bacon Mac N Cheese Skillet Meal, KETO Bacon Wrapped Beef Meatloaf with rich gravy and Chicken Souvlaki Wrap with cucumber yogurt sauce & Greek Salad
Prefare does all the meal prep for you, so you can enjoy a delicious home-cooked meal with your family on days where you are short on time. Choose from a two times a week or three times a week subscription or just go a la carte.
Sparrow Kitchen – https://www.sparrowkitchendenver.com/
Craving gourmet dinners but don't have time to make them for yourself? Sparrow Kitchen sticks to its motto of producing "simple solutions for a healthy balanced lifestyle." This is something they do with their gourmet dishes that are thoroughly cooked and ready for reheating.
Some of the dishes Sparrow Kitchen, an addition to Sparrow Restaurant and Café, includes Lemon Chicken Orzo Soup, Sundried Tomato Risotto and Chicken Broccoli Quinoa Casserole.
To get these or any other dishes delivered to your home (or you can pick them up on your way home), visit their website. You can sign up as a regular customer and fill out the assessment. This assessment provides them with information about your budget and dietary requirements. You can also order on-the-go.
Sparrow Kitchen also offers catering services.
Supper Bell – https://www.supperbell.com/
When you want a home-cooked meal but don't have time to make it for yourself, the Supper Bell meal delivery service comes to your rescue. Chef Frank Bonanno takes the weight of cooking off your shoulders with his tasty, tantalizing dishes such as Chicken Souvlaki, Chili Relleno with Red Chili Con Carne and Shredded Pork Stir Fry Bowl. You can even pick from Supper Bell's mouthwatering snacks, desserts and sides.
Dish ingredients come from local sources that use organic means to produce their goods.
To use the Supper Bell service, check out the online menu and put in your order before 3 p.m. to have a from-scratch dinner that night. Go through the menu, place your order and get your fully-cooked meals delivered to you. The only thing you have to worry about is reheating.