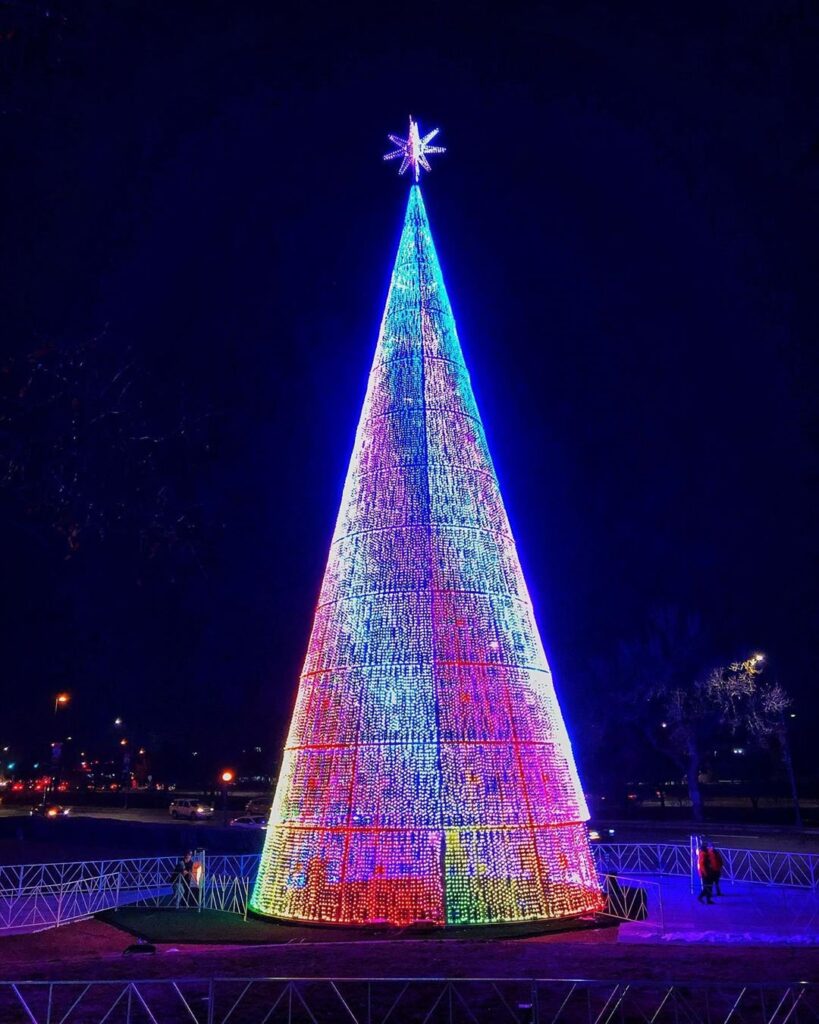 Create a new family tradition and join in the free nightly festivities at Denver's latest holiday attraction, which returns after making its debut last year. The Mile High Tree puts on a dazzling music and lights show.
It's the largest installation of its kind in North America. The tree was created by ILMEX Illumination, a globally renowned decorative lighting production company in Spain. Madrid-based Brut Deluxe handled the lighting design using pixel-mapping technology.
LOCATION
16th Street Mall at Welton Street
LIGHTS & MUSIC SHOWS
The tree will be lit throughout the season for the public's enjoyment and will be open for program viewings on the following dates at these times:
Monday, Dec. 21: 5–9:30 p.m.
Tuesday, Dec. 22: 5–9:30 p.m.
Wednesday, Dec. 23: 5–9:30 p.m.
Thursday, Dec. 24: 5–9:30 p.m.
Friday, Dec. 25: 5–9:30 p.m.
Saturday, Dec. 26: 5–9:30 p.m.
Sunday, Dec. 27: 5–8 p.m.
Thursday, Dec. 31: 5–9:30 p.m.
Friday, Jan. 1 (2021): 5–9:30 p.m.
Saturday, Jan. 2 (2021): 5–9:30 p.m. (closing day)
During open times, visitors to the tree will enjoy a selection of festive and diverse holiday songs timed to the tree's exciting light displays. The program lasts about five minutes and will run approximately every 15 minutes.
When the tree is not open to the public, visitors can still enjoy the tree's programmed lights safely from the perimeter of the tree lot on either Welton Street or on the 16th Street Mall.
PARKING
There are a variety of parking lots open to the public (payment required) located in close walking distance to the Mile High Tree. Parking lots are available at the following locations (see map):
1627 California Street Parking Garage
Stout Street & 14th Street Parking Lot
California Street & 14th Street Parking Lot
1785 Glenarm Place Parking Lot
Denver Pavilions Surface Parking Lots
Colorado Convention Center Parking Garage
PUBLIC TRANSPORTATION
The Mile High Tree is easily accessible from a variety of public transportation options. The nearest RTD Light Rail stops are at 16th and California (D, H and L lines) and at 16th and Stout (H and L lines). The Tree is also just a short walk or ride on the free 16th Street MallRide shuttle from Denver Union Station .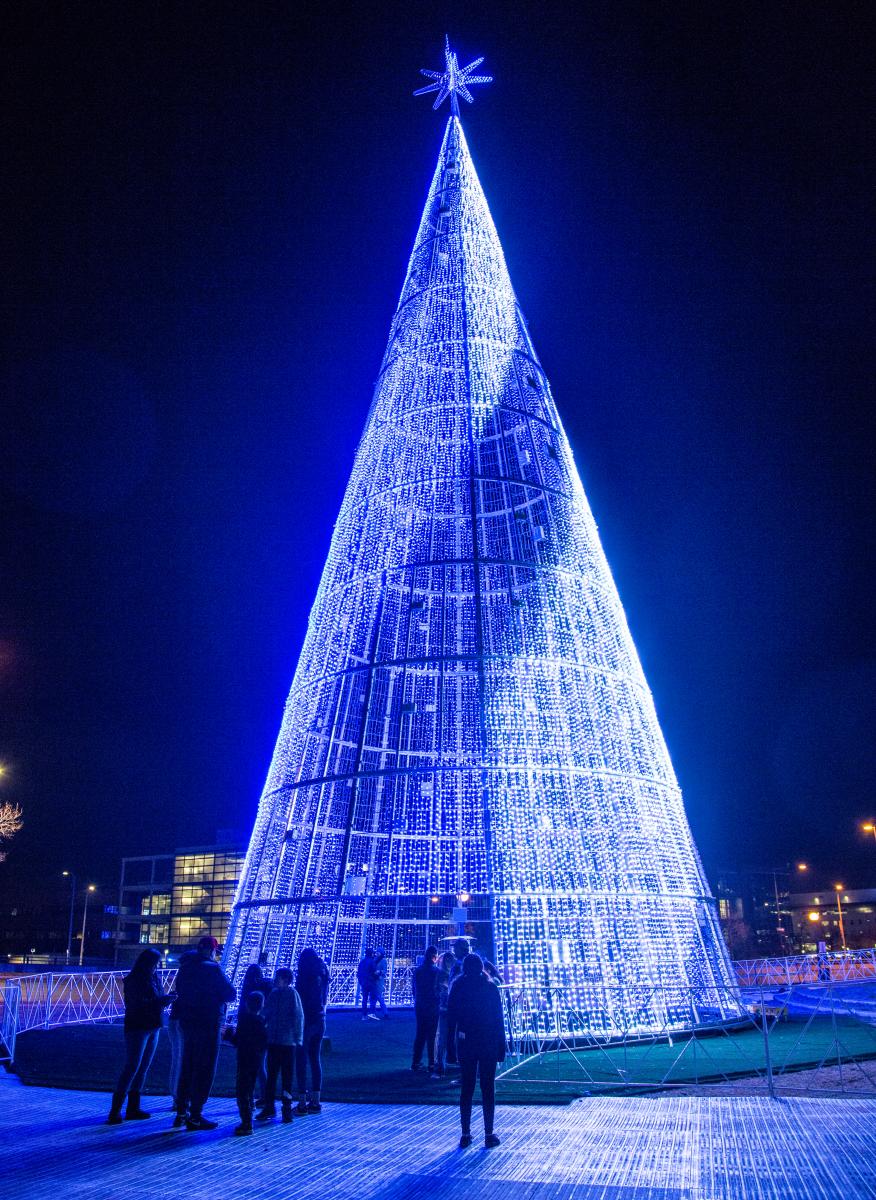 In order to ensure the safety of Mile High Tree guests and staff, there will be a number of safety measures put in place to help stop the spread of COVID-19. Safety measures include, but are not limited to:
Face masks must be worn by staff and guests at all times
Pods of guests will be limited to no more than five people (pods can consist between one and five people)
Strict social distancing measures will be in place to keep pods of people at least 6 feet apart from one another. There will be social distance markers set up inside the perimeter of the Tree lot to ensure this successfully takes place.
There will be no eating or drinking while inside the tree
Guests are not allowed to touch the tree or climb up on the structure
There will be security staff monitoring the tree 24 hours a day, seven days a week. Guests who are not following the safety measures, will be asked to leave the premises.